Assistant District Attorney William Kennedy

Retired judge, former U.S. attorney dies
Judge William H. Kennedy passed away Thursday night at his home
By Kristina Davis, U-T San Diego
May 30, 2014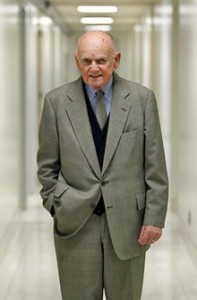 SAN DIEGO — Longtime retired San Diego Superior Court Judge William H. Kennedy died Thursday night at his San Diego home. He was 83.
Kennedy spent 25 years on the bench, after a respected career as a prosecutor in the District Attorney's Office and a short, controversial stint as the U.S. Attorney.
As a judge, he was regarded as a reserved and principled man who could break the tension of the courtroom with a quick joke. He was able to remain positive, a trait his friends and family owed partly to his strong Catholic faith.
He presided over many high-profile cases, including the 1988 fatal shooting of San Diego police Officer Jerry Hartless.
The Connecticut native attended Yale and later the University of Connecticut School of Law. He began at the District Attorney's Office in 1958.
In 1982, after only serving five months as U.S. Attorney, Kennedy was fired from the post by President Ronald Reagan after confirming a newspaper story that identified a former Mexican official as a Central Intelligence Agency source.
The CIA had opposed the federal prosecution of the official, Miguel Nassar Haro, who was a suspect in a massive car-theft ring. Kennedy confirmed the story to reporters, to the chagrin of federal authorities.
He was asked to resign, but refused, and was fired.
Many admired the stance he took and called his firing unfair.
Then-Gov. George Deukmejian appointed Kennedy to the Superior Court bench about a year later.
"He never asked for notoriety," his wife, Patricia, said in an interview before his 2008 retirement. "It came to him whether he wanted it or not."
He was a father of four and also had several grandchildren.